ake Your Hands Warm In 2-Second
Never let the cold bother you anymore, keep your hands super warm this winter with hand warmer. Its 10k mAh battery instantly heats up your hand in 2 seconds with temperature reaching up to 140°F.
Smart Heating With Long Lasting Battery
Hand Warmer has three different heating modes from
104~113℉ Low-Level Heating (lasts 12 hours)

113~122℉ Mild Heating

(lasts 7 )hours

122~140℉ Super Warm

(lasts 6 )hours
Just tuck is so small that you can tuck it into the pocket or side pocket of your purse, and use it anywhere you want.
A Portable Power Bank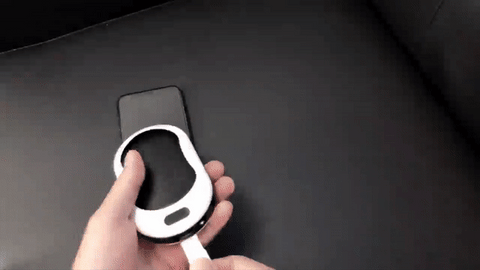 The 10000mAh is enough to last for several hours, also being able to charge your mobile phone multiple times.
Safe For Use
Hand Warmer comprises multiple safety measures including
Explosion Proof

Radiation Free

Healthy Heat Transfer

Anti Scald

Overheating Protection
For Those Diagnosed With Raynaud's
For those suffering from cold and Raynauds hand warmer is perfect to keep their hand warm. So you don't have to struggle with outdoor activities.